We offer sublime Asian massages in Liverpool Street for a great price all with an adult twist here on Liverpool Street on both an incall and outcall Massage in London day or night with some of the hottest masseuses in London that our clients love.
The sexiest masseuse available for your next Asian Massage Liverpool Street massage
Chinese, Japanese or South Korean? The choice is always yours! Read more about our services below and pick the best session for you either at our Liverpool Street massage parlour or your hotel room.
We do not offer traditional massage services
We are strictly an adult based service so we do not offer techniques such as pregnancy massage, deep tissue massage, Swedish massage, Thai massage etc that are designed to relax and help with pain or tension around your neck, feet and back etc with certain oils, our treatments are strictly adult in nature, and help you unwind in different ways.
B2B Massage
---
Body-to-body is our go-to style and is a staple treatment here at Liverpool St Asian Massage. It's soothing, it's seductive and sexy as one of our gorgeous girls rubs her body up against yours. It's not the naughtiest style we offer, but it's guaranteed to fulfil your naughty needs every time. And the relaxation that is offers.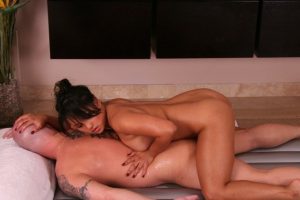 Sensual Massage
---
Do you have a taste for ridiculously hot romance? Then sensual massage has your name written all over it. Enjoy an unrushed full body massage followed by the sexier bits. You're guaranteed to feel like a new man as the therapist's dainty fingertips dance on your naked body and find deep relaxation too.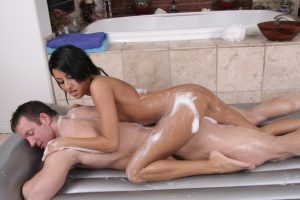 Tantric Massage
---
Tantric massage is based upon old Tantra teachings with hail from Northern India. The tantalising techniques aim to flush out Chi (stress) from the Sen lines, which in turn helps to harmonise the body, mind and soul. Tantric massage will leave you feeling refreshed and rejuvenated.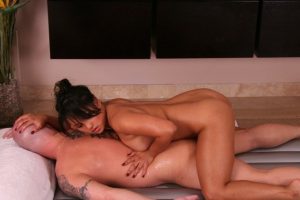 Erotic Massage
---
Erotic massage has been around for centuries and is the oldest bodywork offered in Asian massage parlours – there's a reason it's always been demand! Erotic massage can be tailored to as raunchy and passionate or soothing and romantic as you want it to be. Expect fireworks!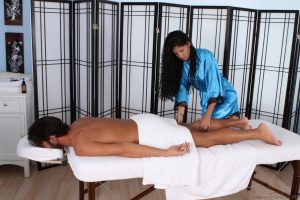 Lingam Massage
---
Let's be honest, what gentlemen doesn't enjoy penis pleasure? So look no further than Lingam, which is the ultimate manhood massage. Lingam therapists treat the penis as a 'wand of light' and the most sacred area of the male body. Allow them to pay the respect it deserves with cupping, stroking and jerking techniques.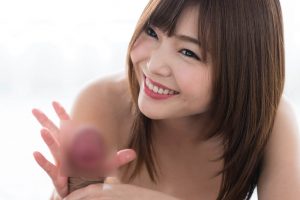 Nuru Massage
---
Nuru massage is often considered as the naughtiest massage offered here at Liverpool St Asian massage. Not only does it incorporate the therapist's soft hands, but also the most sensitive regions (including the boobs and bum) too! Sizzle into ecstasy as the therapist drizzles you in Nori gel and slides and grinds all along your body.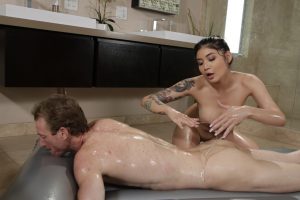 Four Hands
---
Also ridiculously naughty is four hands! Why indulge in the company of one when you can get down and dirty with two smoking hot ladies? Allow them to massage you down in unison before paying all of their attention to your erogenous zones. Four hands is designed to fulfil your wildest of fantasies and more. Both relaxing and full of pleasure just the way you love it.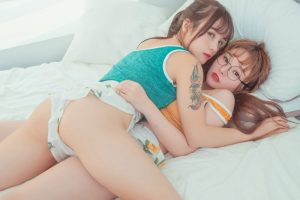 Prostate Massage
---
Did you know the prostate gland is the only G spot found in the male body? Expect a variety of thrilling and exhilarating sensations as the therapist gently wets her finger and slips inside for some saucy shenanigans. If you are ultra-adventurous then prostate massage has your name written all over it!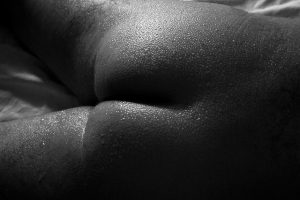 Happy Ending
---
If you're an erotic massage newbie or have a taste for sweet vanilla then look no further than the happy ending package. Cherry-pick an Asian massage of your choice, followed by delicious hand relief until orgasm. Happy ending might be the tamest service we offer, but it will always woo you into a sweet serenity.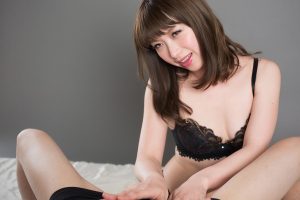 Full Service
---
If you have an appetite for the full thrills then you NEED to opt for our ridiculously hot full service package. Often described as the ultimate Asian massaging buffet, full service comprises of a naked massage of your choice, followed by oral and penetration until orgasm. Expect your toes to curl and your spine to shake for all the right reasons.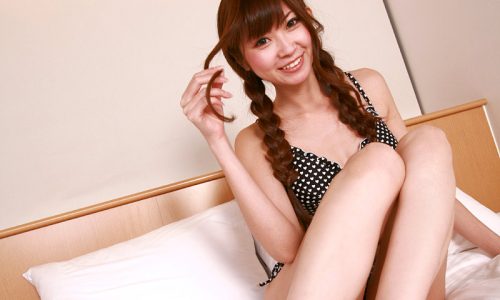 Making a booking with us
Making a booking with us is super easy and request a quick phone call to our reception team who can tell you all about the benefits. Please call us with what you are looking for and we can get you booked into a same-day appointment.